Mt. Mitchell and Yancey County offer endless options for the outdoor enthusiast of any kind. We ask that all visitors respect the land and the residents, both human and animal, and strive to leave any areas explored better than they found them. Keep exploring for things to do and our staff's recommendations!
Hiking Mt. Mitchell
Burnsville and Mt. Mitchell boast over 100 miles of trails of all kinds and difficulties through the stunning Blue Ridge Mountains. Almost 1/3 of these trails are above 6,000 feet in elevation. At the peak of Mount Mitchell, hikers are able to see up to 85 miles on clear days thanks to the high elevation.
For casual hikers not seeking the highest trails in the East, there are a number of less-strenuous options. Those include a half-mile path to Set Rock Creek Falls, a scenic 2.5-mile trail to Crabtree Falls off the Blue Ridge Parkway, and a half-mile hike to Roaring Falls.
---
Burnsville Quilt Block Trails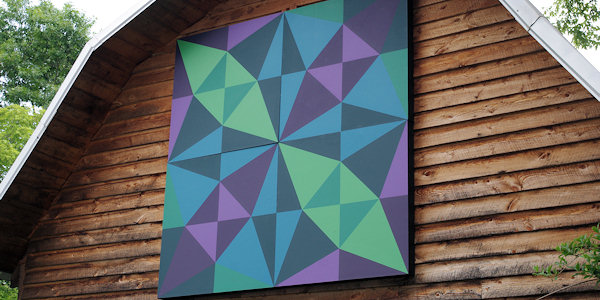 Burnsville and Yancey County are home to nine quilt block trails. These are self-guided driving tails through the countryside and meander past colorful quilt blocks adorning barns, buildings and churches.
Quilt blocks are large wooden patterned squares adorning similar to the patterns of traditional quilts. Each location's block is inspired by its team of volunteers, the building it graces and the local landscape.
Explore a few of these trails here…
---
The Seven Principals of Leave No Trace
Plan Ahead & Prepare
Travel & Camp on Durable Surfaces
Dispose of Waste Properly
Leave What You Find
Minimize Campfire Impacts
Respect Wildlife
Be Considerate of Other Visitors